Hyperion xx
Engelskt Fullblod, hingst
1930 hos Edward Stanley, 17:e Earl av Derby, Storbritannien
1960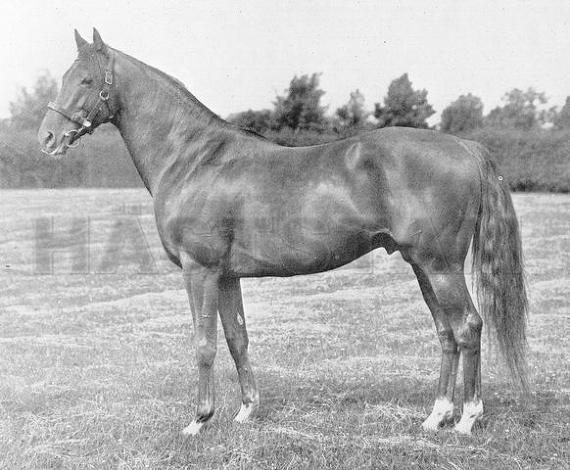 Foto: okänd

Färg: fux, stj, vtbff, vtbbf
Stamtavla
Övrigt:
Hyperion gjorde 13 starter med 9 segrar, 1 andra plats och 2 tredjeplaceringar. Vinstsumma: $141.643. Som tvååring segrade han i New Stakes, Prince of Wales Stakes, New Stakes (Ascot), Dewhurst Stakes och 3rd Boscawen Stakes. Som treåring segrade han i Chester Vase, Derby Stakes, Prince of Wales Stakes (Ascot), St Leger (GB) och Ascot Gold Cup. Som fyraåring vann han March Stakes och Burwell Stakes.

Han lämnade sammanlagt 497 föl och av dessa blev 109 Stakes vinnare. Han blev far till 12 Champions och han var ledande fadershingst i England 6 gånger.
Han blev championhingst 6 gånger mellan 1940 och 1946 och dog i stillsamhet, 1960, i sin hage på samma gård där han föddes och hade bott hela sitt liv.
Avkommelista